When a tooth has been affected by decay, tiny holes or cavities can form in the enamel. It is important to fill these holes to prevent any further damage.
We offer patients white fillings, so you can receive treatment that is subtle, effective and long lasting.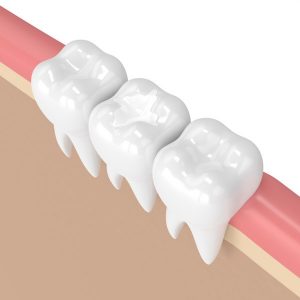 Fillings are probably the most commonly used dental treatment. In fact, the majority of adults will require at least one filling at some stage.
Fillings act to 'plug' the hole or cavity that appears due to decay acting upon your tooth. If left untreated these cavities can grow bigger, weakening your tooth and making the internal structure more vulnerable to infection.
At The Haringey Dentist, while we do all we can to keep your teeth clean and help you to avoid the need for fillings, sometimes they are a necessary way to prevent further deterioration.
We offer white fillings which provide vital treatment yet are completely undetectable to the eye. White fillings are designed to blend in with your natural teeth and are just as effective as traditional metallic fillings.
The Treatment Explained
Your dentist will recommend a filling once they have examined your teeth and taken dental x-rays. The treatment itself is quick and painless, you may be offered local anaesthetic if you experience sensitivity.
Please click here or call 020 8809 4960 to book your appointment.