One of the quickest and most noticeable ways to rejuvenate your appearance is through teeth whitening – a great way to inject some sparkle into your smile.
Teeth whitening is the UK's most popular cosmetic dentistry treatments. It can help boost your confidence, enhance your appearance and creates a noticeable change in a matter of weeks.
At The Haringey Dentist, we believe that everyone deserves to smile with pride, so we offer a range of whitening treatments to suit your individual needs.
Why do teeth change colour?
There are many reasons teeth may change in colour over time, these include:
Lifestyle factors such as smoking or consuming certain foods and drink
Poor hygiene
Staining
General changes due to age
Genetic colouring of your teeth
Most whitening treatments can produce brighter, whiter teeth in less than two weeks. You can whiten the teeth in the comfort of your own home with our tray-based whitening systems. This is an easy and convenient whitening method which is affordable and effective.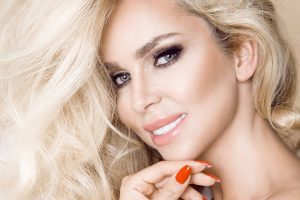 Alternately, you may prefer to have your teeth whitened in the practice under the supervision of one of our cosmetic dentists.
Whatever your choice, we know you'll love the results and enjoy the benefits of a brighter, whiter smile.
Please click here or call 020 8809 4960 to book your appointment now.