Oral cancer is on the rise and it is more important than ever that we catch this debilitating disease in its early stages.
At The Haringey Dentist, we routinely carry out mouth cancer screenings on our patients to check for any changes in the mouth or on the lips. These screenings are an important way to keep ahead of oral cancer.
What is oral cancer?
Oral cancer occurs when tumours form in the mouth, on the tongue, lips or in the throat. These tumours are caused by abnormal cell growth.
While the exact cause of oral cancer is not known, lifestyle factors such as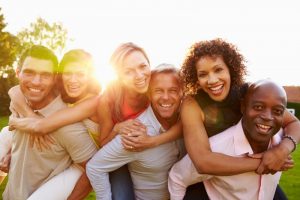 smoking are thought to be an aggravating factor. If you are a smoker, please talk to one of our helpful team for smoking cessation advice. We are always happy to support our patients.
Our dentists are trained to look out for symptoms of oral cancer, which can include:
Lumps that have formed in the mouth or on the tongue
Red or white patches in the mouth
Numbness of the lips or in the mouth
Unexplained pain on chewing, swallowing or speaking
It is important to note that these symptoms could be indicative of a number of different problems.
If you notice any changes in your mouth, please click here or call 020 8809 4960 to book you mouth cancer screening appointment now.