Dentures are worn by millions of people all over the world. They are a popular and trusted solution for replacing missing teeth.  
Modern dental technology means that dentures are now more comfortable and natural in appearance than ever before. In addition, they can be worn by patients of all ages and are easy to look after.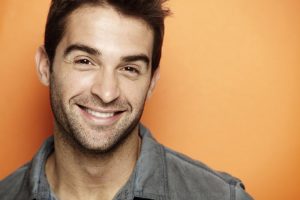 At The Haringey Dentist, we want our denture wearers to feel confident with their appliance, so we always make the extra effort to double check fitting and comfort. Your dentist will thoroughly assess your denture to ensure it sits comfortably on the gums and does not move around in the mouth.
We provide patients with full or partial dentures, depending on the extent of tooth loss. We will also show you how to care for your denture appliance to ensure that it lasts for as long as possible.
So, if you have lost several teeth and would like a natural, long lasting replacement denture, contact us now. Please click here or call 020 8809 4960.